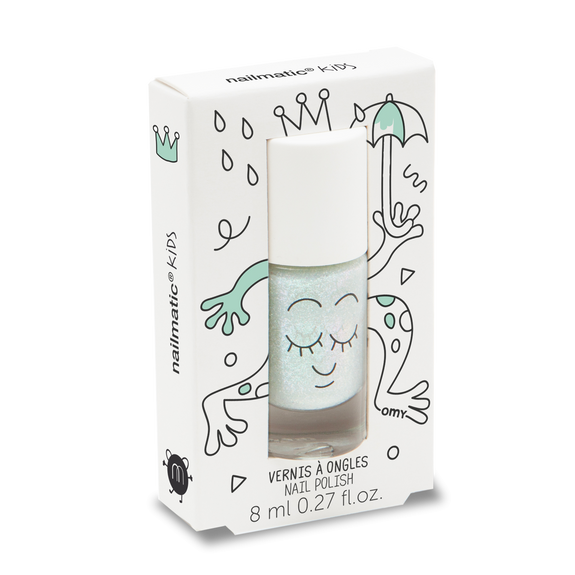 Nailmatic
Nail Polish Aldo - Pearly Green
$13.00 USD
Aldo is your perfect beauty helper to a whirlwind of pearly shimmer! When sunlight shines on it, this lovely pale green reveals new pearly shades… Water-based and toxic free. 
100% Fun: conceived by grown-ups very much in touch with their inner child, our Aldo nail polish has a water-based formula.
100% Washable: a bit of soapy water and poof, it's gone! Good news for your sofa and carpeting. 
100% Safe: free from phthalates, formaldehyde, toluene and fragrance.

Dermatologically tested.
Design in collaboration with OMY. Made in France with lots of laughs and colours.