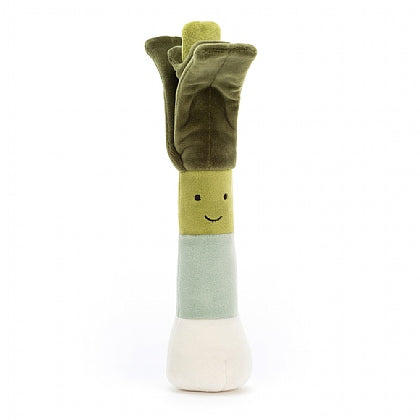 Jellycat
Vivacious Vegetable - Leek
$14.00 USD
Vivacious Vegetable Leek comes from Wales, where leeks are the national emblem! This cheery veggie has lots of layers, in velvety dark green, fuzzy lime green, soft minty green and...well, white. A perky pressie for your vegan pal, or a neat way to say diolch yn fawr!

SAFETY & CARE
Tested against and passed ASTM requirements.
Suitable from birth.
Hand wash only; do not tumble dry, dry clean or iron. Not recommended to clean in a washing machine.
Check all labels upon arrival of purchase.