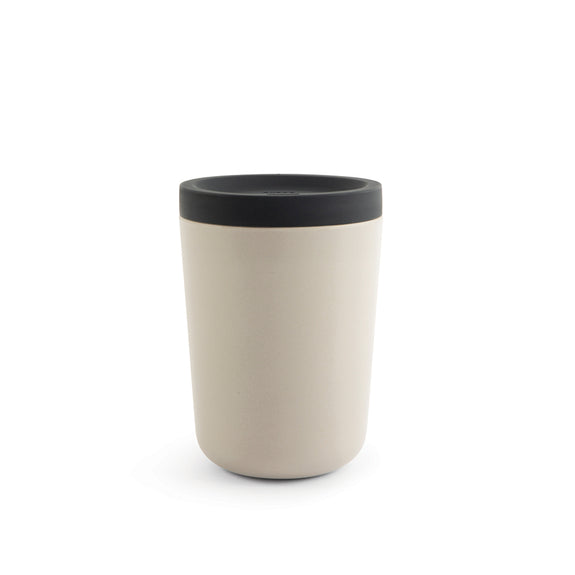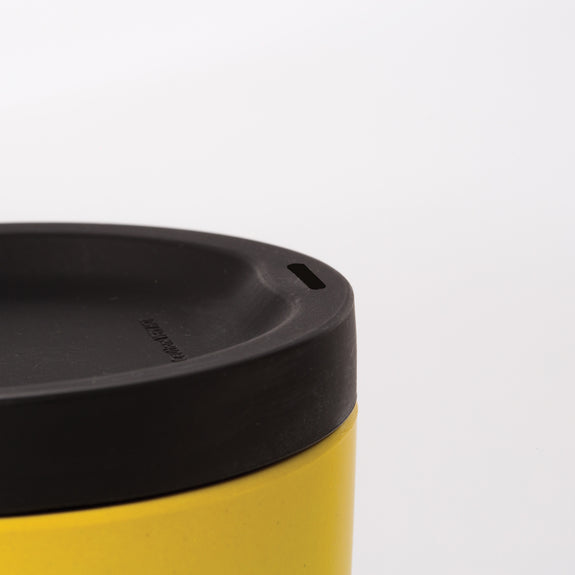 Ekobo
Take-away 12oz. Cup Stone
$14.00 USD
Over 1.6 billion cups of coffee consumed a day worldwide! GASP!! It goes without saying, our choice of cup has a dramatic impact on our planet. So move over paper cup 'o joe: we've custom-designed a reusable takeaway cup made with FSC certified bamboo fibre and a super sleek fitted premium-silicone top. If you remove the top and stick it on the bottom it doubles as an anti-slip coaster for the cup!

Design: Boo Louis

Dimensions: 3 1/4 x h 4 1/2 in.

Usage
BPA, PVC and Phthalates free
Top-rack dishwasher safe
Suitable for hot and cold drinks
No microwave

* Disclaimer: Please be advised that while our products are durable and long-lasting, this eco-friendly material is not unbreakable. It will not shatter like ceramic or glass but if dropped at a bad angle on a hard floor, a chip or crack may occur. Adult supervision is required for children under 3.