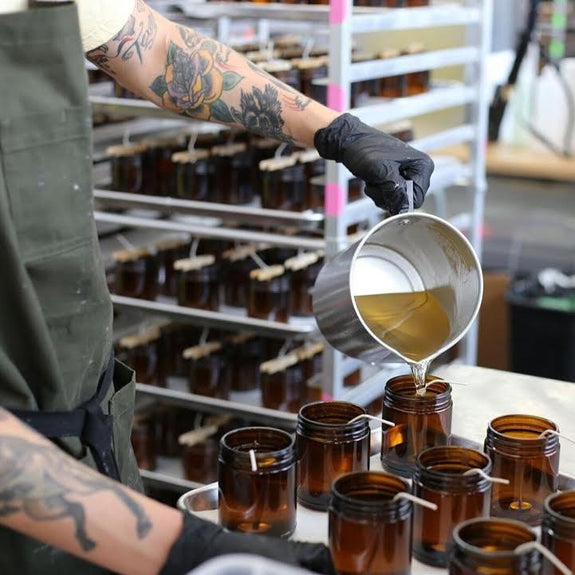 P.F. Candle Co
Soy Candle Patchouli Sweetgrass 7.2 oz
$25.00 USD
A windows-open, incense-burning Saturday with nowhere to be.
Base:
patchouli, sandalwood
Our 7.2 oz Standard Candles are hand-poured into apothecary inspired amber jars with our signature kraft label and a brass lid.

Ingredients: 100% natural soy wax, phthalate-free fragrance blends, cotton wick.

Burns for 40-50 hours. 2.75" in diameter and 3.75" in height.

Our Wood collection embodies a particular sense of familiarity and comfort. Bright, resinous pine and smoky cedarwood stir fireside memories, star-gazing beneath evergreens. Earthy balsam fir, teak, and sweet sandalwood lead us indoors to escape between the pages of a good book and old photo albums.