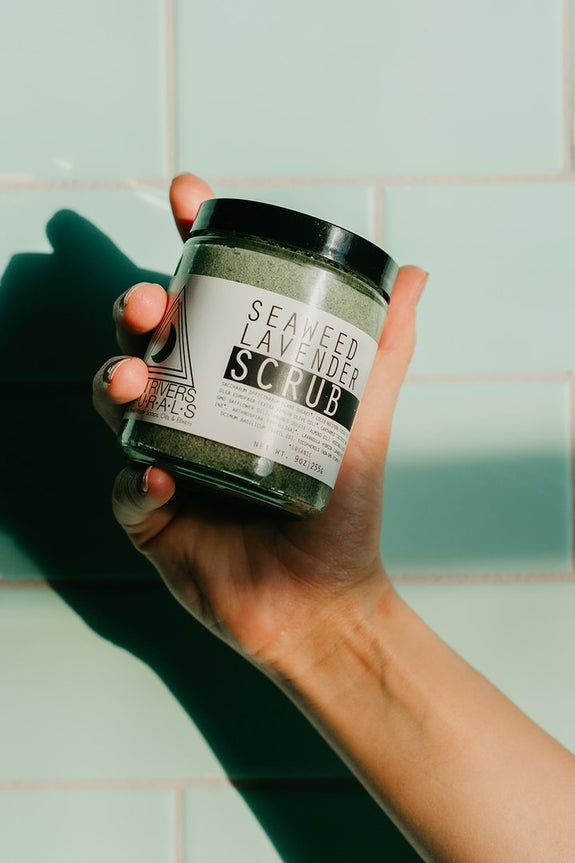 Moon Rivers Naturals
Seaweed Lavender Scrub 16oz
$32.00 USD
When applied to the skin, seaweed draws out toxins, impurities, and excess fluid. It has wonderful cleansing and anti-inflammatory properties which help with acne and other blemishes. Lavender is wonderful for the skin, for the soul, and for the mind, and both lavender and basil essential oils have anti-inflammatory, anti-fungal, and anti-bacterial properties, making them a perfect combination for our scrub.

Vegan, Cruelty-Free, No Synthetic Additives or Preservatives

TO USE: Massage a handful of scrub into skin in circular motions to exfoliate and hydrate. Rinse off with warm water.
INGREDIENTS: Pure Cane Sugar*, Coconut Oil*, Olive Oil*, Non-GMO Safflower Oil, Almond Oil, Kelp, Spirulina*, Lavendin Essential Oil, Sweet Basil Essential Oil.
*Organic (Refer to product packaging for up to date ingredient list)