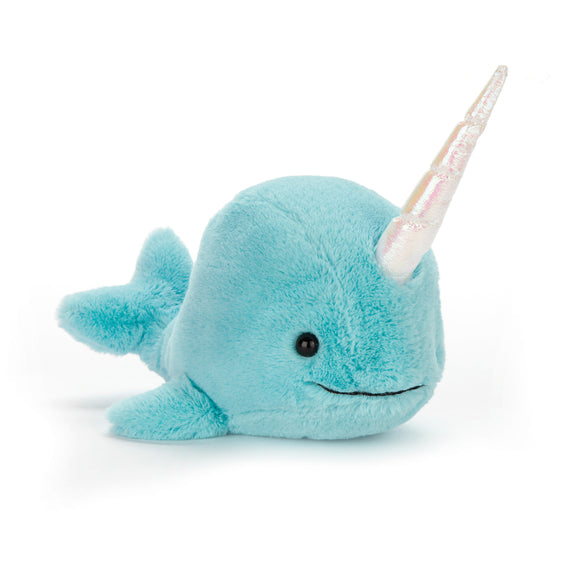 Jellycat
Sea Sorbet Aqua
$21.00 USD $21.00 USD
Product Details
Who's that shimmering in the waves? It must be Sea Sorbet Aqua. This gorgeous narwhal has bright blue neon fur and a magical holographic tooth! Set off on a tide of adventure with this cheery, chipper turquoise skipper! Anchors away!
DIMENSIONS
Height 9"

SAFETY & CARE
Tested against and passed ASTM requirements.
Suitable from birth.
Hand wash only; do not tumble dry, dry clean or iron. Not recommended to clean in a washing machine.
Check all labels upon arrival of purchase.