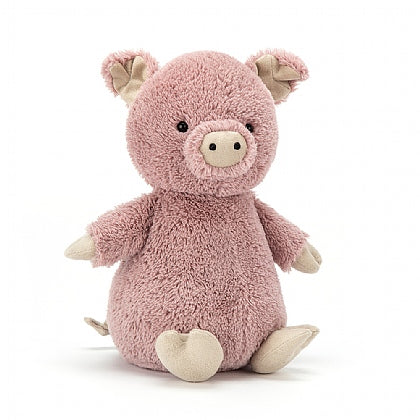 Jellycat
Peanut Pig Small
$12.50 USD
Peanut Pig is as soft as a smoothie, in scrummy berry pinks. This squat little sweetie has scrunchy foldy ears, a two-tone snout and neat pebble trotters, not to mention that bonny curly tail! With a beany bottom and tubby tum, Peanut Pig is a truffly treat!
SAFETY & CARE
Tested against and passed ASTM requirements.
Suitable from birth.
Hand wash only; do not tumble dry, dry clean or iron. Not recommended to clean in a washing machine.
Check all labels upon arrival of purchase.