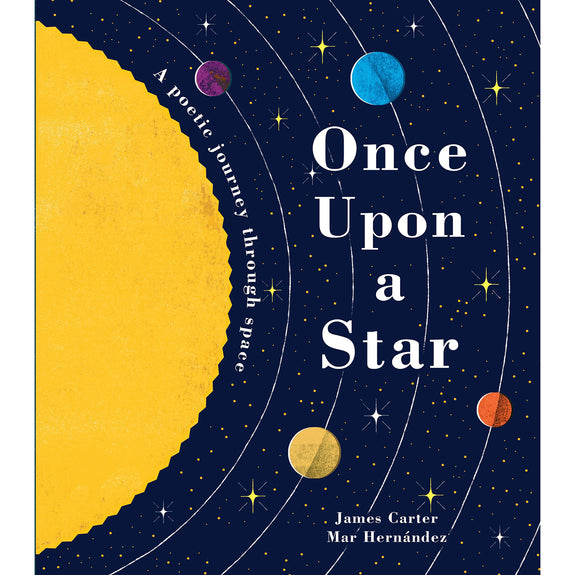 Yolk Design Store
Once Upon a Star: A Poetic Journey Through Space
$17.99 USD
Once upon a star, there were no stars to shine, no sun to rise, no day, no night. Until . . . a mighty BOOM!

The Big Bang, the formation of the planets, and the origins of life on Earth are made accessible and fascinating in a poetic, jazzy, free-flowing exploration of space, the solar system, and how we all got here. With its rhythmic, and engaging style, this book is a unique and captivating approach to science and STEM topics that will have kids asking to read it again and again—while learning lessons and concepts that really stick.

Parents and teachers will love it too (and will likely learn something!) as their young ones read about our solar system's origins in an inviting, fresh, yet factual format. With art that calls to mind the era of the space race, the book is everything you need: hip, fun, engaging nonfiction for today's young scientists.