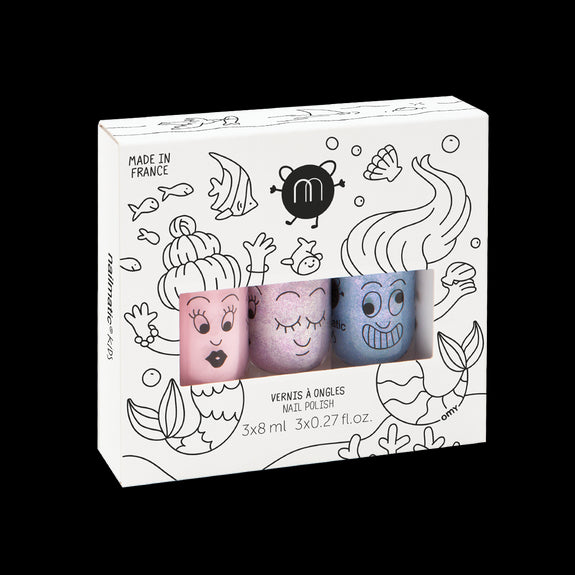 Nailmatic
Nail Polish Set of 3 - Mermaid
$28.00 USD
Water-based nail polish for kids
100% magic and a 100% Kids! The Mermaid set offers a perfect mix of nail polishes:
- Bella, the girly pink of the pack
- Merlin, the mysterious pearly blue
- Elliot, the totally iridescent pink
Coming right out of a fairy-tale, they unleash kids' imagination but do not stain!
Indeed, our nail polishes are washable, easy to put on and easy to remove:
plain soapy water will do the trick!
No remover needed and that's a true relief.

Phthalates, formaldehyde, toluene and fragrance free.
Dermatologically tested.

Box co-designed with OMY.
Made in France with colours and fun.
Contents: 3 x 8 ml