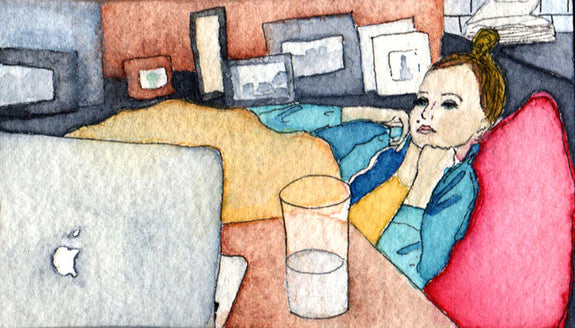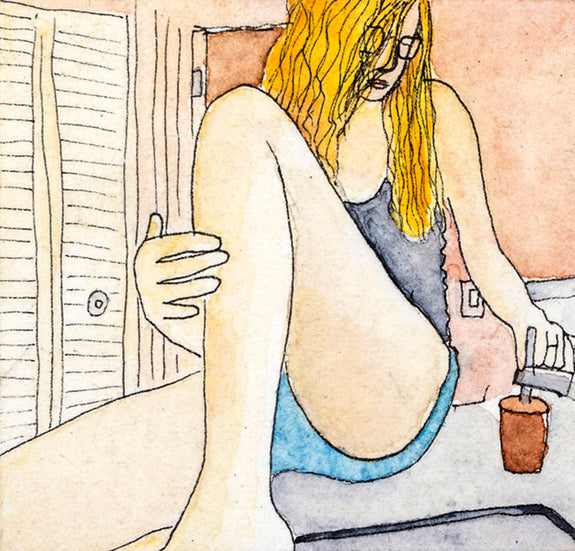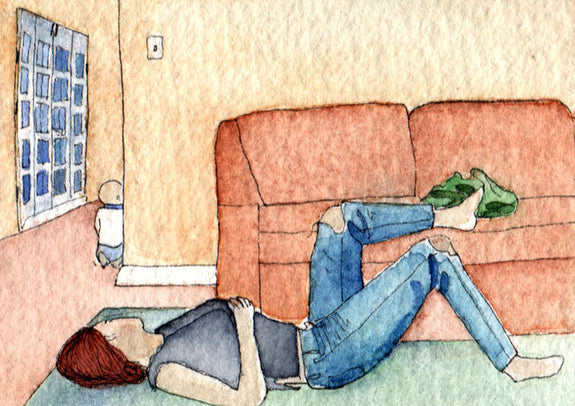 Yolk Design Store
Interiors by Jenny Ziamek
$20.00 USD
In 2015, I began collecting videos of private moments. I asked several women to record themselves in these solitary, everyday, intimate rituals, to capture the performance of activities normally marked by their ordinariness and silence.
From these videos I selected stills to use as references for tiny paintings. This book contains 34 of those illustrations, printed in their original sizes. The book is 4.5" by 6" and is perfect bound. Edition of 500.
About Author:
Jenny is a painter, illustrator and writer. Her artist books and graphic novels have been sold at Printed Matter's Los Angeles, New York, and San Francisco Art Book Fairs with Vacancy Projects, The Rare and Art Book Annex at the Last Bookstore in Los Angeles, the Arts Annex at Skylight Books in Los Feliz, LA Zine Fest, LA Zine and Art Book Bazaar, Toronto Comic Arts Festival, Short Run Comics and Art Festival, Comic Arts LA, and purchased by the Scripps College Artist Book collection.