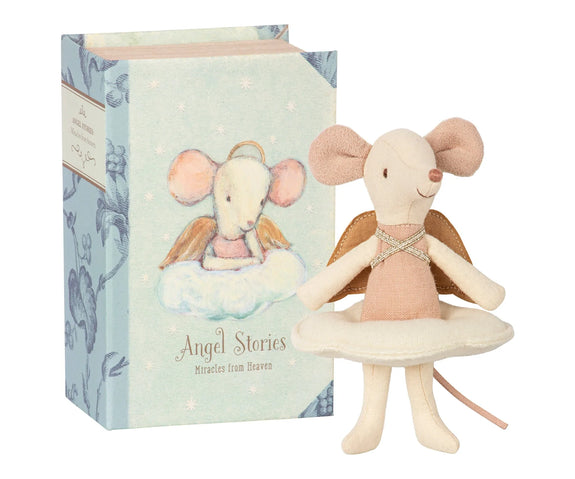 Maileg
Guardian Angel Mouse in Book
$32.00 USD
Guardian Angel is Big Sister size, so she can fit all Micro Furniture and clothing. Her fluffy cloud is removable so she can use it as a pillow, or wear it around her waist so she can float in the cloud. 
Big Sister Angel is made of cotton and linen. Her book is made of a strong cardboard. 
Measurements: Angel is 5 inches tall. Her box is 6.15" tall, 4" wide, and 2.35" deep.