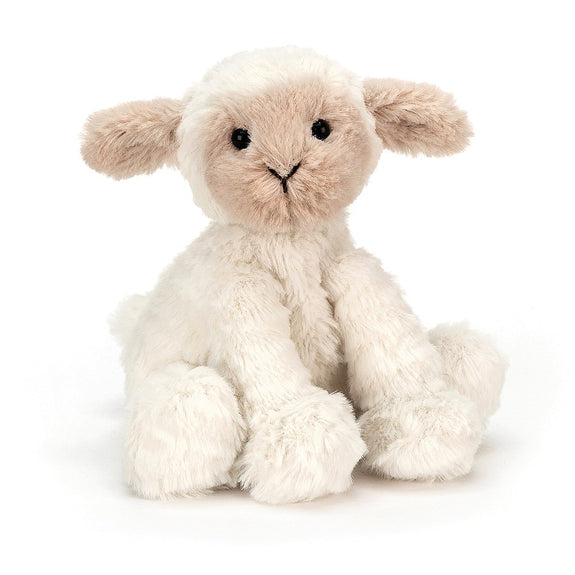 Jellycat
Fuddlewuddle Lamb Tiny
$15.00 USD
The closest thing to cuddling a cloud, Fuddlewuddle Lamb is so huggably cute. A bubbly and sweet, soft toy to keep with a gentle two-tone face and ears. She's a little nervous with new people, but very friendly when she knows you well- buddy up with a sweet, shy sheep!
DIMENSIONS
Height 5"

SAFETY & CARE
Tested against and passed ASTM requirements.
Suitable from birth.
Hand wash only; do not tumble dry, dry clean or iron. Not recommended to clean in a washing machine.
Check all labels upon arrival of purchase.