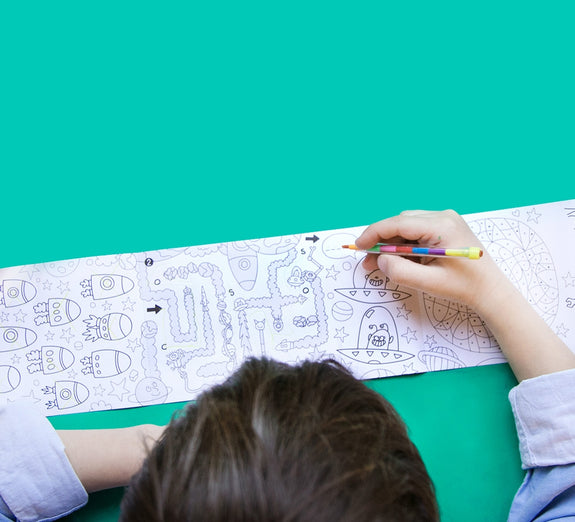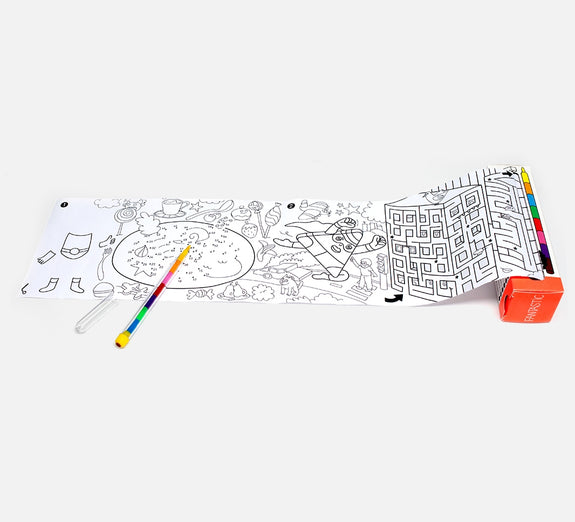 OMY
Fantastic - Pocket game & coloring
$14.00 USD
Take a plunge into this imaginary world full of super-heros, monsters and surprises! A fantastic activity for all!
A coloring roll that you can bring with you anywhere, from the restaurant to the train! 
The rules are translated into 6 languages, and coloring pages can be torn along the dotted lines to make sharing and storing easier!
Content 1 roll of riddles and games (1 m x 11 cm) and 1 crayon with 8 colors
Format unrolled : 100 x 11 cm
Made in China and designed in France by OMY
Note Games instructions are translated in 6 languages. The coloring roll can be torn on the dotted line for easier playing and storage.