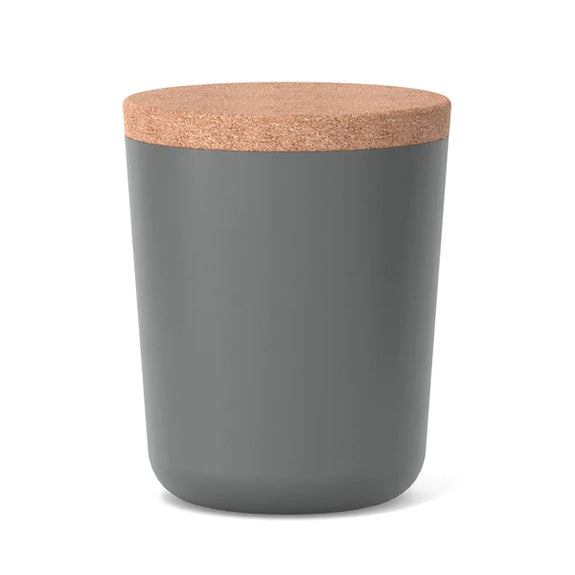 Ekobo
Claro Storage Jar XXL - Smoke
$34.00 USD
Our XXL Storage Jar offers a generous capacity of 65oz, which is ideal for storing pasta and grains but also for storing any thing from legos to bits & bobs lying around in the office or bathroom. Pretty and practical, it's also airtight thanks to its fitted cork lid. It comes in a big palette so you can organize by color. Also available in three smaller sizes.
Dimensions: ø 5 3/4 x h 7 in. Capacity: 65 oz.
FEATURES

+ LFBG/FDA Certified
+ Free of BPA, PVC, Phthalate & Latex
+ Bases are dishwasher safe
+ Safe alternative to traditional plastic containers

To extend the life of our products, we've combined natural woody fibers with a 100% food-grade melamine binder.