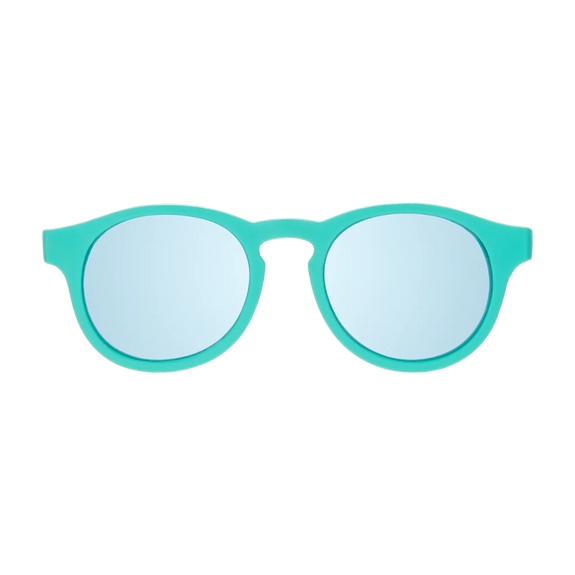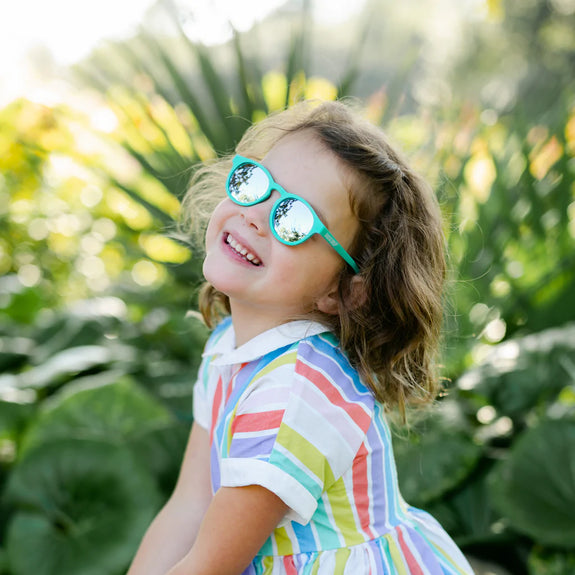 Babiators
Sunseeker Polarized Keyhole - Light Blue
$41.00 USD
With a sleek round shape and extra-cool mirrored lenses, our polarized Keyhole shades will up the awesome factor (and, shh, the UV protection!) of your kid's ensemble. Babiators' award-winning sunglasses for children protect against 100% of UV rays (and boring style) and are virtually indestructible. Blue Series Keyholes come in three sizes that fit babies, toddlers, and kids aged 3 months to 6+ years.
FEATURES
SAFE: Babiators have UV400 lenses that offer 100% UVA and UVB protection and undergo rigorous testing to ensure they're safe for your child – whether they're on your child's face or end up in your child's mouth
DURABLE: Our sunglasses feature flexible rubber frames and impact- and shatter-resistant lenses that won't break when you bend, twist, or step on them. Trust us, we've tried.